Tarpy's Special Easter Menu
---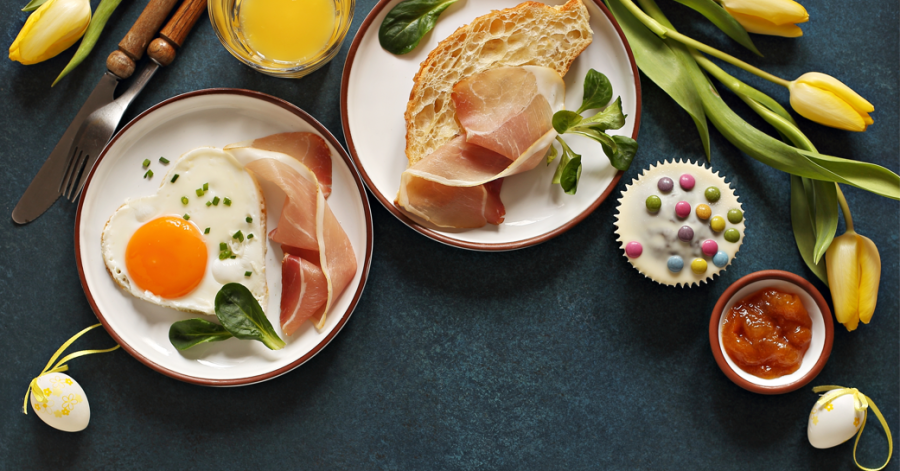 Easter is less than two weeks away, and everyone is looking for a way to mark this day.
For staunch Catholics, the lent period has meant staying away from red meat. For other people, staying away from red meat has not been part of it, but there is a reason to come together with family and friends and celebrate.
In each case, properly made food is a necessity.
As always in Monterey, Tarpy's is everyone's favorite, and this Easter, we're offering a special menu that will please everyone in your family! Our special Easter menu includes both traditional and contemporary dishes.
Besides the specials and our usuals, we'll also be having Montrio's new Spring Frizz created by Montrio beverage director Daniel Watson.
The frizz will be a little different from the usual, as it will be created using vodka instead of gin, and it will have a sweet and savory taste. This drink pairs easily with different dishes and will be available on all the Coastal Roots Hospitality restaurants' menus.
Want to have a taste of this new creation? Visit us or any of the CRH restaurants.
Below are the specials to expect.
GOAT CHEESE AND BACON FRITTATA
Sweet baby bell peppers, cello spinach, Bermuda onions, and fresh tomatoes
Served with avocado cream, salsa, Fresca, and country potatoes
$19.95
SMOKED SALMON TOAST
House smoked salmon, avocado spread, fresh cherry tomatoes, micro basil, fresh mozzarella cheese drizzled with sweet balsamic reduction
$21.95
BLUEBERRY COBBLER FRENCH TOAST
Served with strawberry compote, vanilla whipped cream, and powdered sugar
$17.95
TARPY'S BREAKFAST COMBO
Half order of frittata, one slice of french toast, country potatoes, your choice of bacon or apple chicken sausage
$24.95
14OZ SLOW-ROASTED PRIME RIB
Butter poached fresh asparagus, gruyere scalloped potatoes, au jus, and horseradish cream
$49.95
Perfect ambiance and service
Besides the many delectable dishes, we also have a perfect atmosphere for the Easter holiday. Our patio, consisting of comfortable seating and surrounded by an ever-green garden, gives a calm and serene atmosphere.
The indoor and outdoor sitting areas are big enough to accommodate your friends and family, and our staff always strives to please; they will be ready to assist you with the menu.
Tarpy's is a go-to for many, and the tables might be fully booked soon. So make your reservation today to get a chance to experience our Easter menu.
We hope you will join us this Easter for a great time!